A
One of the days we will hike to the top of the tallest Mountain in Texas and another day we will hike over 1000 feet below ground to visit Carlsbad Caverns. So if you have you ever wanted to camp under the stars in the fresh mountian air? Now here''s your chance.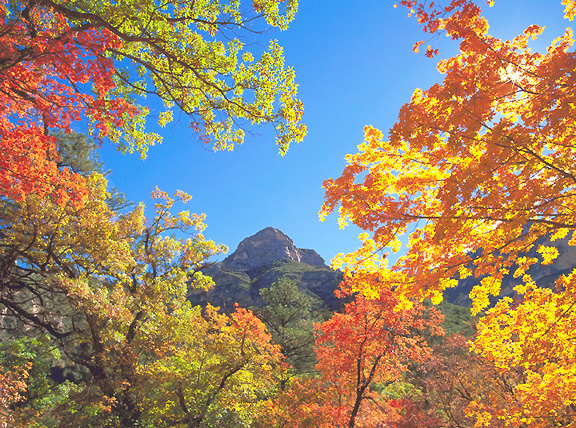 April 14 · Leave San Antonio Saturday Morning at 8 am drive to Guadalupe Mt National Park· Eat lunch along the way (Ft Stockton) · Eat dinner in Guadalupe Mt national Park
April 15 · Hike the Mc Kittrick Trail in Guadalupe MT National Park · Eat lunch at the park · Stargazing tour at Guadalupe Mt National Park that evening under the stars ·
April 16 · Hike the Guadalupe Peak trail 6-10 hour round trip hike we will eat along the way ·
April 17· Morning leave park approximately 9:00 am after breakfast head back to San Antonio · Eat lunch along the way
These dates are tentative until 60 days out until we can confirm reservations with national park.
We will hike the Mc Kittrick Trail in Guadalupe Mountain Nation Park on that night we will do some star gazing after dark where it will feel like you can touch the heaven and stars.
Next day we will hike to the top of the Guadalupe Mountain 6-10 hour round trip. the view from the "Top of Texas" (8,749 feet, or 2,667 meters) is outstanding. The trail is very steep, but is well established. Some areas are exposed to cliff edges. It is rated strenuous, with 3,000 feet of elevation gain. The round trip distance is 8.4 miles.
After we hit the top of Texas we will be exploring the depths of Carlsbad caverns the very next day
The Deposit for this trip is $35.00 this will pay for your campsite, admission to the Guadalupe Mountain National Park, breakfast for the morning of the hike to the top of the mountain. Refunds will be given until April 1st, 2017 An 8% cancellation fee applies.